Acclaimed actor Paresh Rawal is appointed as Brand Ambassador for lottery brand 'Dear Lottery'
Mumbai : Acclaimed popular actor Mr. Paresh Rawal has been engaged as the "brand ambassador" for Nagaland State Dear Lottery. Dear Government Lottery's "A ticket to good life for ₹6 only" advertisement has been shot and its main theme is to highlight that a ticket for a good life can be bought for just ₹6 […]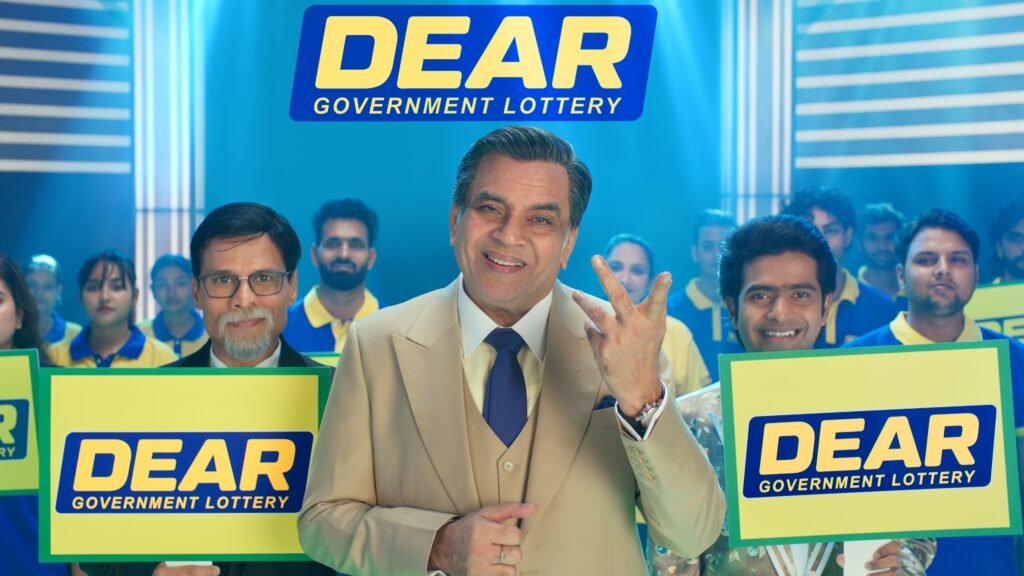 Acclaimed actor Paresh Rawal is appointed as Brand Ambassador for lottery brand 'Dear Lottery'
Mumbai : Acclaimed popular actor Paresh Rawal has been engaged as the "brand ambassador" for Nagaland State Dear Lottery. Dear Government Lottery's "A ticket to good life for ₹6 only" advertisement has been shot and its main theme is to highlight that a ticket for a good life can be bought for just ₹6 and that it is all about a game of luck While hard work and sincere efforts help us achieve our dreams and targets, a bit of luck is also required in this competitive world. "Dear Lottery" fills the vacuum of luck. Mohsin Khan son of the legendary actor Mushtaq Khan has directed the big budget advertisement in Mumbai for "Dear Lottery" with renowned actors such as Paresh Rawal, Prathamesh Parab and Mushtaq Khan. [KR1] The highlight of the advertisement campaign is that the Nagaland State Government's Dear Lottery encourages buyers to purchase lottery tickets for ₹6 and try their luck to become millionaires – thrice every day. Till date, 2424 lucky millionaires have already realized their dreams.
Paresh Rawal has been ruling the hearts of film audiences for the last 4 decades. He delights movie-goers in every role that he essays, be it comic or villain or character role. Interestingly he he is also active in theatre and is involved in politics and social work. Paresh Rawal is not only a great artist and personality but a good person who understands the society and common man's needs well. Recently, he has appeared in the teaser of the multi-starrer movie "Welcome Back 3." Now, Director Mohsin Khan has encashed the actor's impeccable reputation and has directed him in a new advertisement to promote Nagaland States's Dear Lottery.
Mohsin Khan says, "Even in the fourth decade of his illustrious career, Paresh Rawal as an actor is a highly bankable name. Through this advertisement, we will present the global rules of lottery with dramatic flair. Lottery is a game of luck, faith, dream and hope." Paresh Rawal will tell the audience, "Lottery is not just about your luck. It is also about the thrill of hoping and waiting. It is about dreaming big." The lines of the television commercial "Ghar Ghar Dear hi Dear" are bound to appeal to the audience.
Mohsin Khan, the creative director of this advertisement, is also an upcoming film director. His Marathi film starring popular actors Prathamesh Parab and Ritika Shrotri will be launched soon.
The Dear Lottery advertisement was released across various mediums like television, online as well as social media.