Mika Singh's 'Bachelor Reh Jayega' from 'Pyaar Hai Toh Hai' is out
Mumbai, 6th October, 2023 : Get ready to groove to the beats of the next sensational hit as Shreetara Cinevision proudly presents "Bachelor Reh Jayega," a foot-tapping track that will have you dancing to its rhythm. This scintillating song, featuring the legendary Mika Singh, is set to make waves across the music industry. Music Director […]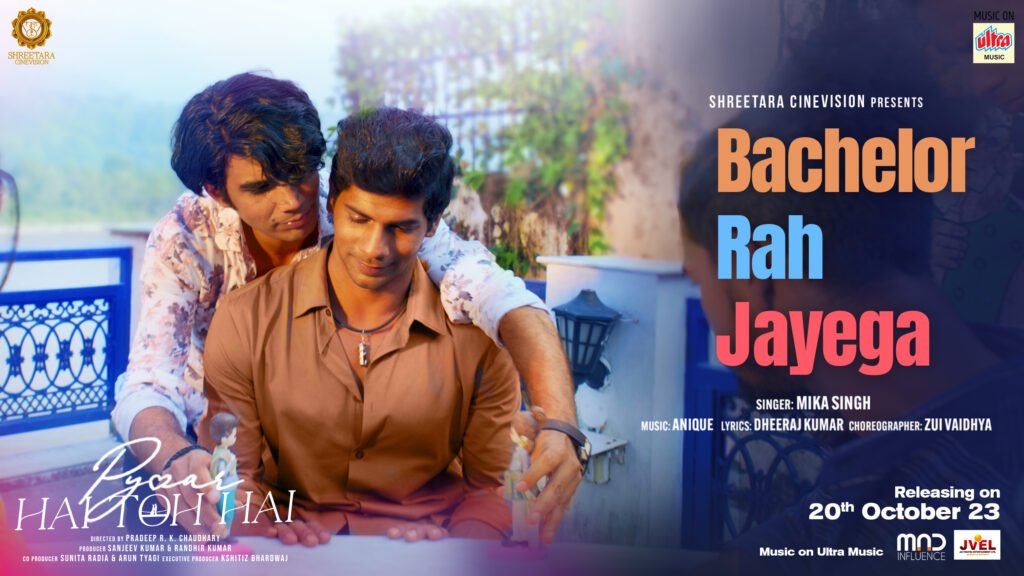 Mika Singh's 'Bachelor Reh Jayega' from 'Pyaar Hai Toh Hai' is out
Mumbai, 6th October, 2023 : Get ready to groove to the beats of the next sensational hit as Shreetara Cinevision proudly presents "Bachelor Reh Jayega," a foot-tapping track that will have you dancing to its rhythm. This scintillating song, featuring the legendary Mika Singh, is set to make waves across the music industry.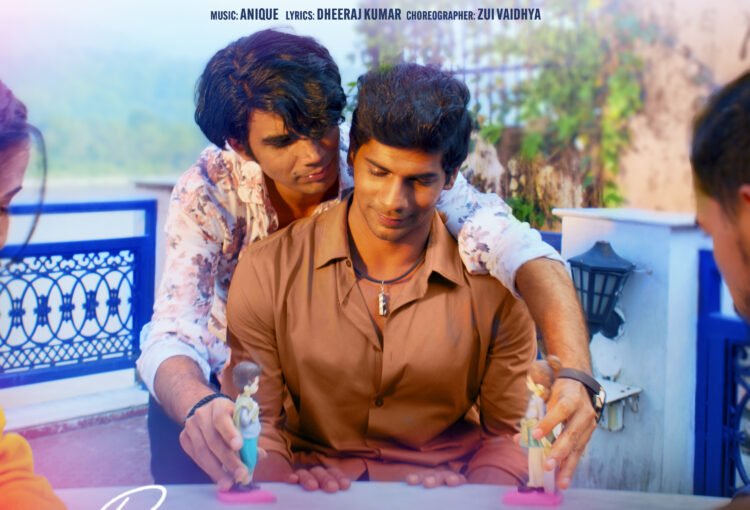 Music Director Anique, whose magical touch brings the melody to life, has joined forces with Lyricist Dheeraj Kumar to craft a lyrical masterpiece that is bound to stay in your heart. Mika Singh's mesmerizing vocals will take you on a musical journey like never before, making Bachelor Reh Jayega a must-listen for every music enthusiast.
To make this song an audio-visual spectacle, the team has brought together a star-studded ensemble. The song features the incredible talents of Karan Hariharan, Veen Harsh, Nihar Dongre, Sanjana Bamrara, Sagar Mishra, Shiv Prateek, and Arpan Tiwari, ensuring a visual feast that matches the track's high-energy vibes.
Zui Vaidhya is the choreographer for this song, promising some unforgettable dance moves that will make you hit the dance floor. With music arrangement and production by Anique and violin by Kailash Patra, this song boasts of a stellar team. The mixing and mastering by Pankaj Borah at Neo Sound ensures that the song is an auditory delight from start to finish. Bachelor Reh Jayega is a testament to the extraordinary talent and teamwork that has gone into its creation.
Bachelor Reh Jayega is just a glimpse of the musical extravaganza that is Pyaar Hai Toh Hai. Starring Karan Hariharan, Paanie Kashyap, Abhishek Duhan, Veen Harsh, Rohit Chaudhary, and others, this film is set to redefine romance on the silver screen. Directed by Pradeep R.K. Chaudhary, produced by Sanjeev Kumar and Randhir Kumar, with co-producers Sunita Radia and Arun Tyagi, and executive producer Kshitiz Bhardwaj, this film promises to be a cinematic masterpiece.
The story by Mukul Sharma, screenplay, and dialogues by Mukul Sharma and Divya Pandey, cinematography by Sunita Radia, and music by Anique and Bobby-Imran, ensure that Pyaar Hai Toh Hai is a visual and auditory treat.
Shreetara Cinevision is proud to associate with Ultra Media and Entertainment Pvt Ltd & Shri Anand Prakash as co-producers, along with Sunita Radia, Arun Tyagi, Sushil Kumar Agrawal, and Rajat Agrawal. The music label for this blockbuster is Ultra Music. The film is set to release in cinemas on October 20th.
Song link : https://www.youtube.com/watch?v=Sxj7YWQ7KcU